HISTORY
The Bathgate Concert Orchestra was founded in 1952 under Jimmy Lawrence (organist at the High Church, Bathgate) and started playing as a small group at church socials etc. As our membership increased we became known as the Lawrence Orchestra. In 1966 our first annual concert was held in the High Church Hall, under the baton of Campbell Stockman and led by Jimmy Armstrong. One year later, in 1967 the Orchestra was renamed and became known as The Bathgate Concert Orchestra As a group and individual members we have assisted in school operettas, church activities and with the Bathgate Operatic productions.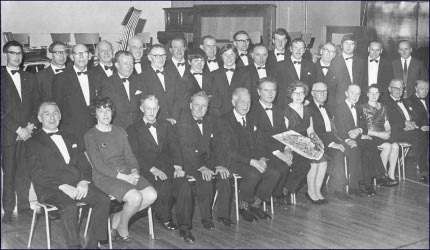 The Annual Concert 1970
The Orchestra has since been directed by such names as Michael McKenna, Alan Chalmers and for a short spell by Avril Femie and Richard Watson. Our longest-serving conductor Hugh Haggarty (organist as St John's Church, Bathgate) directed the Orchestra for some fourteen years. Although the leaders of the Orchestra have changed over the years the names of George Melville, Jimmy Walker, William Anderson spring to mind, one other name that has been associated with us since our inception is that of Alex Haggarty. Alex was in fact leader of the Orchestra for over seventeen years.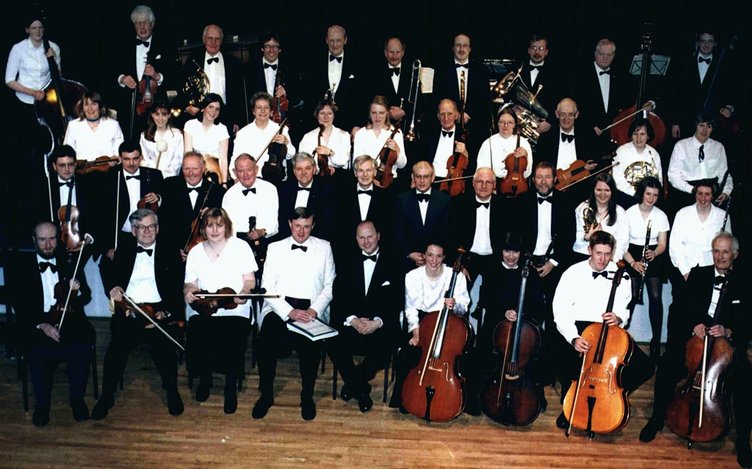 In 2000 as part of the celebration of the new Millennium the Orchestra along with Bathgate Menzies Choir performed two special concerts, one in St Mary's RC. Church Bathgate, and also at St Michael's Church, Linlithgow. These concerts featured music from Handel's Messiah along with other Inspirational favourites. Robert Tait was our guest Conductor for these special evenings, which proved to be a resounding success with enthusiastic and capacity audiences on each occasion.
The Orchestra performs Christmas Concerts and other fundraising events throughout the year as well as the principal annual concerts which take place in the Bathgate Regal Theatre in the month of May.